Robert J. Pape Jr. has extensive experience in a variety of fields as an innovative leader in business and throughout the community.
Robert J. Pape Jr.  loves working with nonprofit organizations and has worked as an advisor, fundraiser, public speaker, and beyond to help these organizations grow and achieve their charitable goals.
Some of his first professional experiences with nonprofit organizations began with the Boy Scouts of America in Jamesburg, New Jersey. From 2005 to 2007, Robert J. Pape Jr. stood on the Regional Endowment Counsel and was the Associate Regional Director of the Northeast Region of BSA. As Associate Regional Director, Pape facilitated over 10 million dollars in major and planned gifts towards the funds of the 71 local Councils for the BSA.
During this time, Robert J. Pape. Jr was also working as a Development Consultant with the Institute for Student Achievement in Lake Success. He also went on to become Manager of Development Operations from 2007 to 2008. Under this role, Pape was responsible for implementing donor cultivation, annual appeal, and special event fundraising while also acting as chief liaison to board members and the board development team.
Continuing his path in community work and nonprofits, Robert J. Pape Jr. started working as the Director of Fundraising at the Interfaith Nutrition Network (INN) in Hempstead. The following year, Pape became the Managing Director at Pape Consulting Services in Port Washington. He then went on to become the Director of Major Gifts for the Catholic Near East Welfare Association (CNEWA).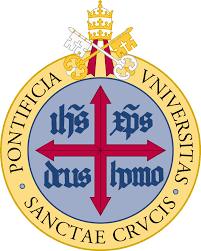 Most recently, in 2015, Robert J. Pape Jr. became the Charitable Gift Counselor at the Pontifical University of the Holy Cross Foundation.
Throughout his professional career, Robert J. Pape Jr. has had great success in helping nonprofit organizations increase their mission awareness as well as overall organizational funding.
Helping others and helping improve the conditions of society has been a very rewarding experience for Pape both through his career and volunteer efforts.